Gasket :
Hollow Metallic O-Ring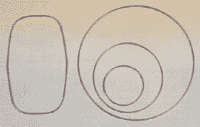 Hollow Metallic O-ring is only gasket made of metal tube which is formed and special welded into a round or other shapes. The gasket is provided with various advantages and it can be sealed with low tightening power, can be formed into various shape according to the shape of matrix face and can be used for high pressure, high temperature and ultra-vacuum services. It is the most suitable gasket for seating such machinery and equipment¡¯s that space factor and compactness are accounted much for design. Special surface plating and coating is available according to need.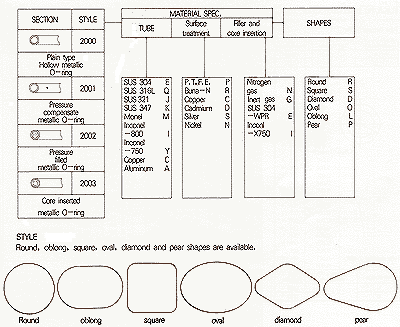 Hollow Metallic o-ring of can be used materials and temperature surface treatment.
Material
Maximum
Temp. (DEG C)
Surface Treatment
Type of fluid
Service
temp. (DEG C)
AISI 304(SUS 304)
AISI 316L(SUS 316L)
AISI 321(SUS 321)
AISI 347(SUS 347)
450
600
870
870

P.T.F.E
Coating

General gases,
Volatile liquid,
Chemical liquid.

-250 ~ 260
Silver plating
Copper plating

Ditto
Silver and copper plating
Resistance of Chemical liquid
-250 ~ 800
-250 ~ 870
Monel
Inconel 800
Inconel x-750

800
1100
1100

P.T.F.E
Coating
Silver plating
Copper plating
Nickel plating
General gases,
Volatile liquid,
Chemical liquid
Silver, copper and Nickel plating resistance Of chemical liquid
-250 ~ 260
---