Gasket :
Metal Jackets Gaskets
The
metal jacketed gaskets are specially designed and widely used on smooth flange applications and are ideal for Heat Exchangers, Auto Calves, Columns, Flue Stacks, Boilers, Gas Mains, Valve Bonnets. Pumps and similar services. They comprise a soft pliable filler core surrounded by a metal jacket which may totally or partially enclose the filler. This metal jacket provides the mechanical strength to contain the filler and is selected from material which is suitable to resist chemical attack from the fluid to be sealed and also the operating temperature. The combination of these two components produces a gasket which is resilient and successful in a wide range of services particularly in the Petrocarbon Industries. The metal jacketed gaskets are available in a comprehensive selection of materials and are customs built to clients specific design requirements and are almost without any size limitation. Each gasket is individually hand made with meticulous care, by our highly skilled craftsmen, to ensure ease of fitting and long service life.
JACKET METALS : Soft Iron, Soft Steel, Stainless Steel (304, 321, 316, 410, etc.) Copper, Brass, Monel, Chrome, Aluminum, Incoloy, Titanium, Inconel, Nickel, etc.
SOFT FILLERS : Asbestos Millboard, Compressed Asbestos Fiber, P.T.F.E. Rubber, Woven Asbestos, Non-Asbestos, etc.
The Metal Jacketed gaskets are suitable for flanges designed to ANSI B16.5 – 1988 (or ASME/ANSI B16.5), APE 601 (or ASME B16.20 – 1993), BS. 1560, TEMA and ASME Section VIII Code. Any configuration of these gaskets can also be supplied in a flat Solid Metal as an alliterative to the Metal Jacketed types.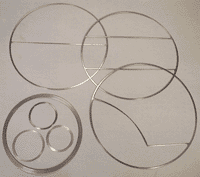 Metal Jacketed Gasket Details [top]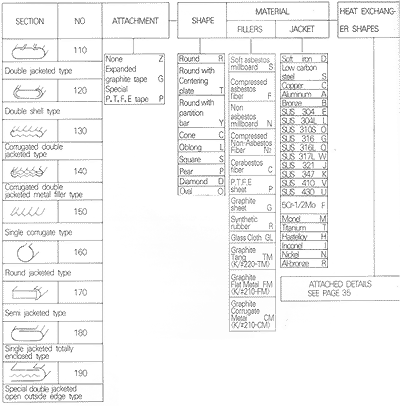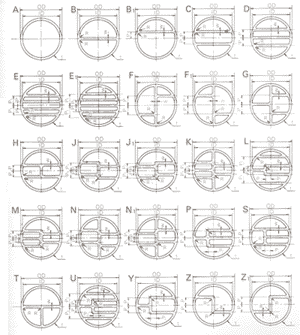 Double Jacketed Abestos Filled Gasket For JPI [top]


Corrugated Double Jacketed Gasket For ANSI B16.5 [top]



Double Jacketed Asbestos Filled Gasket For API 605 & MSS-SP44(or ASME B16.47 Series A) [top]


---